Nickel Alloy tie rod, Titanium Gr.2 tie bar, Hastelloy B3 Threaded Studs, Screws, Drywall Screw, Chipboard Screw, Concrete Screw Supplier & Exporter in India.
Asiad Steels is one of the known suppliers of SS Stud Bolts, which is much-admired in several manufacturing applications because of its flawless finish. A look at present day's automobile industry will allow a person to know how these Monel Double End Studsin the market has provided them the more durable, trust worthy and light weight fasteners making the automobiles stronger and faster, and still light in weight than ever before. We offer the same in different grades such as Stainless Steel 304 / 304H / 304L Stud Bolts, Duplex Steel Stud Bolts, Super Duplex Steel Stud Bolts. The accomplishment behind the rising demand of Hastelloy Tie Bars in the market is everything that is being emerging these days. While looking around, one may perhaps simply witness that, everything is stable and purchased together merely for the reason of these Titanium Tie Rods.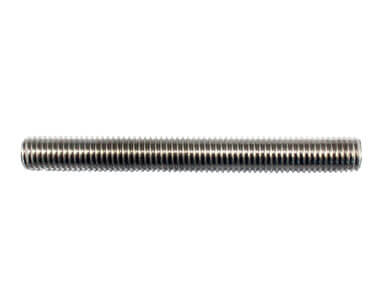 THREADED ROD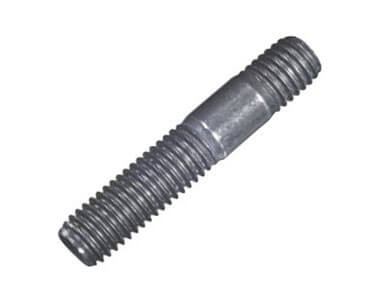 DOUBLE ENDED STUDS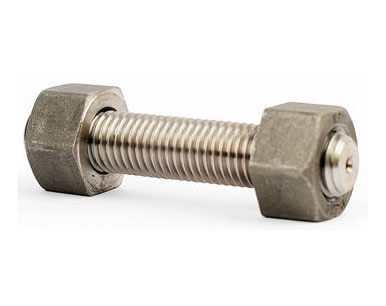 STUDBOLTS
Our strict quality controls make sure to give perfect quality. Our reluctant integration permits us to produce the precise quality of these Nickel Double End Studs, as essential by the clienteles. The raw material for the complete product array of Alloy 20 Threaded Rods is made from our reliable specialists who work according to the set manufacturing specifications. We provide a widespread range of this Aluminium Threaded Rods that is obtainable in dissimilar dimensions and sizes. Buy Cupro-Nickel Bolts in market leading price from us. Also, our comprehensive product array is made-to-order according to the specifications of our customers.
DIN, ASTM, BS Studs, Stainless Steel threaded rod, Duplex & Super Duplex Steel stud bolts, Alloy Steel double ended stud, Stud Manufacturer & Stockist in Mumbai, India.
| | | | |
| --- | --- | --- | --- |
| Standard | Length | Size | Type |
| DIN, ASTM, BS and all International Standards | | M3 - M56 | 3/6" to 2" | Custom Sizes | |
Other Types Of Studs
Stainless Steel Stud :
AISI 302, 304, 304L,316, 316L, 310, 317, 317L, 321, 347, 410, 420,904L etc.
Duplex & Super Duplex Steel Studs :
ASTM / ASME A815 UNS No. S31803, UNS No. S 32205, UNS No. S 31254, UNS No. S 31550, UNS No. S 32750, and UNS No. S 32760
Carbon Steel Studs :
ASTM A307, A193
Alloy Steel Stud :
ASTM / ASME A/SA 193 / 194 B 6, B 7/ B 7M, B 16, 2, 2HM, 2H, GR 6, B 7, B 7M
Nickel Alloy Studs :
ASTM / ASME SB 160 / 164 / 425 / 166 / 446 / 574 / 472 UNS 2200 (NICKEL 200) / UNS 2201 (NICKEL 201), UNS 4400 (MONEL 400), UNS 8825 (INCONEL 825), UNS 6600 (INCONEL 600) / UNS 6601 (INCONEL 601), UNS 6625 (INCONEL 625), UNS 10276 (HASTELLOY C 276), UNS 8020 (ALLOY 20 / 20 CB 3)
Silicon Bronze Studs :
ASTM C65100 / C65500 / C65600 , Silicon Bronze Threaded Rod , Silicon Bronze StudBolt , Silicon Bronze Double Ended Rod , Silicon Bronze Tie Rod , Silicon Bronze Tie Bar , Silicon Bronze Socket Cap Screw
Aluminium Bronze Studs :
ASTM B 111 C60800/ASME SB 111 C 60800 /EN 12451 CuAL5AS / CW200 / C61400 / C95400 / C61800 / C62300 / C62400 / C62500 / C95200 / C95900 , Aluminium Bronze Threaded Rod , Aluminium Bronze StudBolt , Aluminium Bronze Double Ended Rod , Aluminium Bronze Tie Rod , Aluminium Bronze Tie Bar , Aluminium Bronze Socket Cap Screw.
Phosphorus Bronze Studs :
ASTM C65100/ C65500/ C65600 , Phosphorous Bronze Threaded Rod ,Phosphorous Bronze StudBolt, Phosphorous Bronze Double Ended Rod , Phosphorous Bronze Tie Rod, Phosphorous Bronze Tie Bar , Phosphorous Bronze Socket Cap Screw.
We are Exporter of Studs in Worldwide Such as India, Denmark, Morocco, Tibet, Indonesia, Bolivia, China, Bahrain, Brazil, Mexico, France, Namibia, Thailand, Algeria, Mexico, India, Pakistan, Iran, Belgium, Jordan, Trinidad & Tobago,Tunisia, Argentina, Qatar, Taiwan, Gabon, Angola, Venezuela, Netherlands, Australia, Slovakia, Belarus, Philippines, New Zealand, Czech Republic, Peru, Egypt, United Arab Emirates, Germany, Hong Kong, Romania, Kazakhstan, Zimbabwe, Oman, Poland, Sweden, Ukraine, Bulgaria, Macau, Croatia, Gambia, Spain, Italy, Turkey, Nepal, Lebanon, Saudi Arabia, Austria, Finland, Chile, South Korea, Nigeria, Ecuador, Nigeria, Russia, Costa Rica, Bhutan, Portugal, Ireland, Japan, Iraq, Lithuania, South Africa, United States, Colombia, Iran, Greece, Israel, United Kingdom, Libya, Azerbaijan, Vietnam, Estonia, Chile, Poland, Singapore, Canada, Yemen, Serbia, Kenya, Kuwait, Hungary, Malaysia, Ghana, Sri Lanka, Norway, Puerto Rico, Switzerland, Afghanistan, Mongolia, Bangladesh.
We are Suppliers of Stud in India Such as Mumbai, Singapore, Rio de Janeiro, Seoul, Tehran, Mumbai, Bogota, Riyadh, Port-of-Spain, Busan, Ahmedabad, Madrid, Vung Tau, Ahvaz, Petaling Jaya, Ho Chi Minh City, Jamshedpur, Haryana, Toronto, Algiers, Granada, Geoje-si, Noida, Abu Dhabi, Thiruvananthapuram, Sydney, New York, Courbevoie, Cairo, London, Dammam, Doha, Muscat, Karachi, Edmonton, Chandigarh, Chiyoda, Hanoi, Al Khobar, Sharjah, Jakarta, Calgary, Montreal, Dallas, Dubai, Los Angeles, Atyrau, Aberdeen, Istanbul, Faridabad, Lagos, Manama, Ankara, Hyderabad, Houston, Hong Kong, Kolkata, Bangkok, Gimhae-si, Mexico City, Ernakulam, Bengaluru, Indore, Vadodara, Moscow, Pune, Ludhiana, Al Jubail, Bhopal, Coimbatore, Gurgaon, Lahore, Jaipur, Melbourne, Surat, Kuala Lumpur, Baroda, Pimpri-Chinchwad, Nagpur, Milan, Ulsan, Kuwait City, Brisbane, Chennai, Jeddah, Secunderabad, Rajkot, New Delhi, Caracas, Navi Mumbai, Perth, Howrah, Ranchi, Visakhapatnam, Colombo, Santiago, Thane, La Victoria, Kanpur, Nashik.