ASTM B166 Inconel Fasteners, Inconel 600 hex cap screw, Inconel Alloy High Tensile Fasteners, Inconel 600 Nuts, Inconel Alloy 600 flat washer Supplier & Exporter
Rahul Fasteners & Fittings is one of the renowned manufacturers and suppliers of Inconel 600 Fasteners. These Fasteners are manufactured from alloy containing nickel as base element with additions of chromium. Inconel UNS N06600 Fasteners have good resistance to aqueous corrosion, has high mechanical strength, and is readily formed and machined. Inconel fasteners are a family of nickel-chromium-molybdenum alloys used for their high strength at elevated temperatures and good corrosion resistance. Applications include heaters, stills, bubble towers and condensers for processing of fatty acids; evaporator tubes, tube sheets and flaking trays for the manufacture of sodium sulfide; and equipment for handling abiotic acid in the manufacture of paper pulp. Inconel Din 2.4816 Fasteners used to make fasteners is of pure grade and premium raw materials with accurately supported documents. Besides this, these standard engineered alloy fasteners have a great resistance towards heat and corrosion.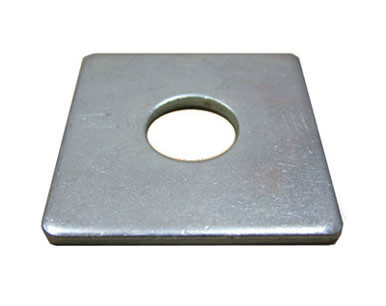 INCONEL 600 SQUARE WASHER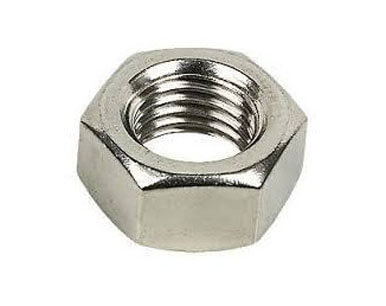 INCONEL 600 HEX NUTS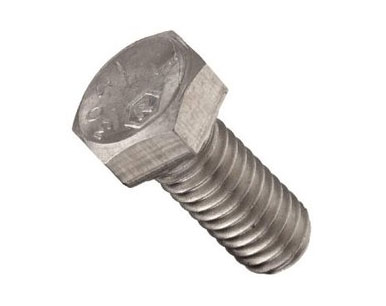 INCONEL 600 HEX BOLTS
Precision machining and design ensures torque free, zero error fasteners with close tolerances and excellent finishes. These fasteners are featured with some astonishing properties such as strength, reliability, durability. We provide a wide variety of Inconel fasteners such as; Inconel 600 Nuts, Inconel 600 Bolts, Inconel 600 Washers, and Inconel 600 Stud Bolt. These fasteners are used with corrosion sensitive metals, which require cathodic protection. It has Good oxidation resistance at high temperatures, Corrosion resistance to both organic and inorganic compounds, and Resistance to chloride-ion stress corrosion cracking. Meanwhile, to avoid stress corrosion cracking, the 600 alloy fasteners fabrication should be fully stress relieved prior to use. Buy Alloy 600 Fastenersat reasonable rates from us.
Inconel 600 Screws, Inconel Alloy 600 heavy hex nuts, Inconel 600 threaded rod, Inconel Alloy 600 round head bolts Manufacturer & Stockist
| | | | | |
| --- | --- | --- | --- | --- |
| Material | Specification | Standards | Size | Length |
| | | ASTM B166 | | |

Alloy

Common Name

Related Specification

British

European

ASTM

UNS

Alloy 600

Inconel 600 ®

BS 3076 NA 14

2.4816

B166

N06600
Inconel 600 Fasteners Price
Inconel 600 Hex Bolt
US $1-10 / Piece
Incoloy 600 hex head cap screw alloy steel inconel alloy 600
US $0.1-5 / Piece
High quality ,best price inconel 600 Flat Washer
US $0.1-1.2 / Piece
Inconel 600 hardware hex nut ansi b 18.2.2
US $0.1-5 / Piece
Stud Bolt ASTM A193 Gr B7
US $0.1-1 / Piece
Other Types Of Inconel 600 Fasteners
| | |
| --- | --- |
| Inconel Fasteners | Inconel Alloy Fasteners |
| Inconel 600 Nuts | Inconel Alloy Bolts Supplier |
| Inconel 600 Washers Exporter | Inconel 600 Stud Bolt |
| Inconel 600 Fender Washer | Inconel Alloy Bolts Manufacturer |
| ASTM B166 Cap Screw | Inconel 600 Foundation Bolts |
| Inconel 600 Square Nut Exporter | Inconel Alloy Pan Head Screw Stockist |
| DIN 2.4816 Inconel Bolts Manufacturer | Inconel Pan Head Screw |
| Inconel 600 Double Ended Stud | Inconel 600 Tie Bar Exporter |
| UNS N06600 Square Bolts Supplier | Inconel Alloy Punched Washer Distributor |
| Inconel Alloy Lock Nut Supplier | Inconel 600 Coupler Nuts |
| Inconel Flat Washer | Inconel Locking Nuts Manufacturer |
| Inconel Alloy Studbolt | ISO Certified Inconel Countersunk Slotted Screw |
We are Exporter of Inconel Alloy 600 Fasteners in Worldwide Such as India, Tibet, Saudi Arabia, Canada, Serbia, Spain, Austria, Iraq, Chile, Lithuania, Taiwan, Libya, Ecuador, India, Thailand, Iran, New Zealand, Poland, Algeria, Colombia, Bulgaria, Qatar, Bhutan, Germany, Australia, Ghana, Indonesia, South Korea, Lebanon, Kazakhstan, Macau, South Africa, Croatia, Israel, Namibia, Kuwait, Estonia, Pakistan, Norway, Czech Republic, Bahrain, Mongolia, Nigeria, Afghanistan, Egypt, Belgium, Bolivia, Vietnam, Jordan, Kenya, Singapore, France, Netherlands, Azerbaijan, Nepal, Romania, China, Slovakia, Angola, Philippines, Belarus, Morocco, Turkey, Greece, Portugal, Switzerland, Hong Kong, Nigeria, Peru, Chile, Iran, United Kingdom, Denmark, Yemen, Bangladesh, Argentina, Russia, Mexico, Malaysia, Italy, Trinidad & Tobago,Tunisia, Japan, Sri Lanka, Brazil, Gabon, Ireland, Puerto Rico, Hungary, United Arab Emirates, Gambia, Sweden, Finland, United States, Venezuela, Oman, Zimbabwe, Costa Rica, Mexico, Ukraine, Poland.
We are Suppliers of Inconel 600 Fasteners in India Such as Mumbai, Hanoi, Noida, Chiyoda, Nashik, Ankara, Vadodara, Pimpri-Chinchwad, Chennai, Cairo, Montreal, Perth, Aberdeen, Doha, Karachi, Granada, Rajkot, Calgary, Santiago, New York, Thane, Manama, Riyadh, Tehran, Geoje-si, Hyderabad, Dubai, Moscow, Sydney, Ahmedabad, Ulsan, Singapore, Jakarta, Vung Tau, Melbourne, Al Khobar, London, Navi Mumbai, Ernakulam, Gimhae-si, Ranchi, Algiers, Kuala Lumpur, La Victoria, Courbevoie, Secunderabad, Hong Kong, Haryana, Rio de Janeiro, Dammam, Los Angeles, Al Jubail, Bogota, Kuwait City, Mumbai, Gurgaon, Port-of-Spain, Faridabad, Colombo, Ludhiana, Milan, Abu Dhabi, Dallas, Bangkok, Bhopal, Ahvaz, Ho Chi Minh City, Lagos, Surat, Madrid, Thiruvananthapuram, Busan, Chandigarh, Coimbatore, New Delhi, Sharjah, Houston, Baroda, Istanbul, Howrah, Mexico City, Bengaluru, Lahore, Petaling Jaya, Jeddah, Visakhapatnam, Jaipur, Brisbane, Seoul, Muscat, Kolkata, Indore, Atyrau, Kanpur, Caracas, Edmonton, Toronto, Jamshedpur, Nagpur, Pune.