Hastelloy C22 Screws, Hastelloy Alloy C22 heavy hex nuts, Hastelloy C22 threaded rod, Alloy C22 round head bolts, C22 Alloy Fasteners Manufacturer & Stockist
Rahul Fasteners & Fittings is one of the renowned suppliers and manufacturer of Hastelloy C22 Fasteners. These HASTELLOY C-22 alloy (UNS N06022) is one of the well-known and well-proven nickel chromium-molybdenum materials, the chief attributes of which are resistance to both oxidizing and non-oxidizing chemicals, and protection from pitting, crevice attack, and stress corrosion cracking. The high chromium content provides good resistance to oxidizing media while the molybdenum and tungsten content give good resistance to reducing media. We also offer the same in different types such as Hastelloy C22 Nuts, Hastelloy C22 Bolts, Hastelloy C22 Washers, and Hastelloy C22 Stud Bolt. Meanwhile, Hastelloy bolts & nuts can be most effective under high temperatures and corrosive environments, with high stress resistance. It has outstanding resistance to hydrochloric acid at all concentrations and temperatures.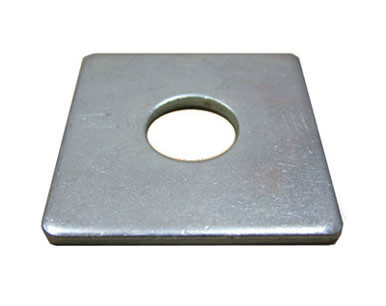 HASTELLOY C22 SQUARE WASHER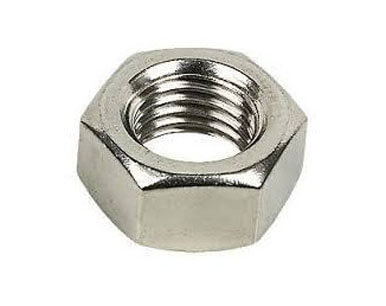 HASTELLOY C22 HEX NUTS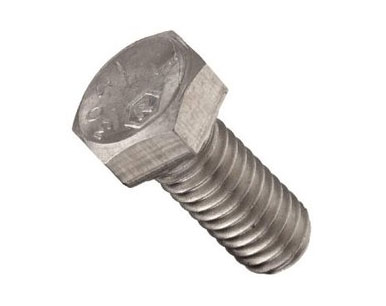 HASTELLOY C22 HEX BOLTS
Hastelloy C-22 has exceptional resistance to a wide variety of chemical process environments, including strong oxidizers such as ferric and cupric chlorides, hot contaminated media (organic and inorganic), chlorine, formic and acetic acids, acetic anhydride, and seawater and brine solutions. C-22 is a Nickel-Chromium-Molybdenum-Tungsten alloy with better overall corrosion resistance than any other Ni-Cr-Mo alloy, like Hastelloy C-276, C-4, and alloy 625. Alloy C-22 (UNS N06022) is very similar to Alloy C-276 (UNS N10276) and is also a good heat resistant and corrosion resistant alloy. It's a Nickel-Chromium-Molybdenum alloy with better overall resistance and versatility than any other NiCrMo available. Its applicable are in bellows, flue gas scrubber components, nuclear fuel reprocessing and sour gas production. Buy Alloy C22 Fasteners at reasonable rates from us.
ASTM B574 Hastelloy Fasteners, Hastelloy C22 hex cap screw, Hastelloy Alloy High Tensile Fasteners, Hastelloy C22 Nuts, Hastelloy Alloy C22 flat washer Supplier & Exporter
| | | | | |
| --- | --- | --- | --- | --- |
| Material | Specification | Standards | Size | Length |
| | | ASTM B574 | | |

| STANDARD | HASTALLOY C 22 |
| --- | --- |
| UNS | N06022 |
| WERKSTOFF NR. | 2.4602 |
| EN | NiCr21Mo14W |
| JIS | NW 6022 |
Hastelloy C22 Fasteners Price
Alloy C22 Steel Fastener Hastelloy C22 Hex Bolt
10 Pieces (Min. Order)
Excellent weldability hastelloy c22 N06022 screws
100 Units (Min. Order)
Hastelloy C22 Hex Nut M8 M10 M12 M16 M20
US $1-100 / Piece
Hastelloy C22 N06022 stud bolt
US $4-10 / Piece
Hastelloy C22 Flat Washer, Plain Washer
US $01-100 / Piece
Other Types Of Hastelloy C22 Fasteners
| | |
| --- | --- |
| Hastelloy C22 Fasteners | Hastelloy Alloy C22 Fasteners |
| Hastelloy C22 Nuts | Alloy C22 Bolts Supplier |
| Hastelloy C22 Washers Exporter | Hastelloy C22 Stud Bolt |
| Hastelloy C22 Fender Washer | Hastelloy Alloy Bolts Manufacturer |
| ASTM B574 Cap Screw | Hastelloy C22 Foundation Bolts |
| C22 Alloy Square Nut Exporter | Hastelloy Alloy Pan Head Screw Stockist |
| DIN 2.4602 Hastelloy Bolts Manufacturer | Hastelloy Pan Head Screw |
| Hastelloy C22 Double Ended Stud | Hastelloy C22 Tie Bar Exporter |
| UNS N06022 Square Bolts Supplier | Hastelloy Alloy C22 Punched Washer Distributor |
| Alloy C22 Lock Nut Supplier | Hastelloy C22 Coupler Nuts |
| C22 Alloy Flat Washer | Hastelloy C22 Locking Nuts Manufacturer |
| Hastelloy Alloy C22 Studbolt | ISO Certified Hastelloy C22 Countersunk Slotted Screw |
We are Exporter of Hastelloy Alloy C22 Fasteners in Worldwide Such as India, Oman, Romania, Venezuela, Estonia, Israel, Angola, Pakistan, Brazil, Morocco, Namibia, Algeria, Colombia, Iran, China, Finland, India, Indonesia, Greece, Ukraine, United Arab Emirates, Zimbabwe, Chile, Azerbaijan, Yemen, Mexico, Nigeria, Gambia, Mongolia, Ireland, Japan, Norway, Switzerland, Nigeria, Hong Kong, Peru, Czech Republic, Iran, Belarus, Malaysia, United States, Tibet, Libya, Netherlands, Sweden, Serbia, Lebanon, Macau, Philippines, Croatia, Bulgaria, Gabon, Taiwan, Germany, South Africa, Turkey, Russia, Nepal, Austria, France, Kuwait, New Zealand, Vietnam, Australia, Canada, Kazakhstan, Sri Lanka, South Korea, Belgium, Bahrain, Qatar, Jordan, Portugal, Iraq, Singapore, Trinidad & Tobago,Tunisia, Saudi Arabia, Bangladesh, Denmark, Poland, Chile, Lithuania, Bhutan, Costa Rica, Ghana, Spain, Poland, Thailand, Kenya, United Kingdom, Mexico, Hungary, Argentina, Slovakia, Bolivia, Egypt, Puerto Rico, Afghanistan, Italy, Ecuador.
We are Suppliers of Hastelloy C22 Fasteners in India Such as Mumbai, Faridabad, Caracas, Kuwait City, Edmonton, Busan, Mumbai, Dallas, Mexico City, Vung Tau, Baroda, Ahvaz, Moscow, Los Angeles, Manama, Singapore, Kolkata, Jaipur, Port-of-Spain, Bogota, Madrid, Ranchi, Gimhae-si, Ernakulam, La Victoria, London, Bengaluru, Secunderabad, Lahore, Riyadh, Muscat, Haryana, Howrah, Brisbane, Vadodara, Hanoi, Visakhapatnam, Nagpur, Chandigarh, Houston, Toronto, Lagos, Rio de Janeiro, Doha, Ulsan, Ankara, Pimpri-Chinchwad, Santiago, Sharjah, Indore, Jakarta, Jamshedpur, Pune, Milan, Perth, Ho Chi Minh City, Thane, Aberdeen, Surat, New York, Hyderabad, Abu Dhabi, Al Jubail, Kanpur, Al Khobar, Melbourne, Dammam, Jeddah, Noida, Calgary, Karachi, Thiruvananthapuram, Algiers, Dubai, Istanbul, Colombo, Courbevoie, Tehran, Rajkot, Ludhiana, Granada, Coimbatore, Seoul, Ahmedabad, Montreal, Atyrau, Bangkok, Geoje-si, Hong Kong, Cairo, Petaling Jaya, Kuala Lumpur, Bhopal, Chiyoda, Gurgaon, Sydney, New Delhi, Navi Mumbai, Nashik, Chennai.